Saw it at around 9pm today, Mon 16 Jan 2012!!!

White opaque ink.
Bristol Board/ marker paper. A4/A3
Watercolour paper cold/not A3, hot pressed A4
Stretching board.
Carbon paper.

Light box easel.
New brushes.


I've heard the terms DILF/ FILF/ Manther being dropped before but I do not like the way they sound.

DILF/FILF just sound weird or too similar to MILF.
And Manther... no. Sounds like some kinda messed up super hero or male equivalent of Cat Woman or both.

Felines sound good when describing women cuz... well... yeah. Graceful, sleek, a bit wild etc etc....
Men could be all of those things too but it still sounds too similar. I've heard suggestions that wolf could be a male equivalent but that makes it sound like they always have to 'hunt in packs'. XD

I'm truly stumped on this.
I was considering a quote I heard aaaaages ago:
"Men are like wine - some turn to vinegar, but the best improve with age."
Other variations include:
"Men are like wine - they take time to mature."
And so on...

I like food. I'm not big on drinking or wine but... considering the fact that I liken shota/yaoi to strawberry shortcake (sweet and creamy XD), maybe some kind of food related metaphor would be nice. Nomnomnom.

I'm pretty sure that wine is masculine in French... but might that imply that guys who look too good for their age only come from France? Hahahahaha, "Check out that tall glass of Bordeaux. -sssssluuuurrrrrp-" XDDDDD

Hmm... How about... (can't think of anything...).
HOT CHOCOLATE. ... no. sounds racist.

Meh... not everyone finds food sexy so too much emphasis on some oral fixation or sth... let's try another approach.

Erm... something that implies... erm... that it gets better with age...

God, the only words that come to mind are vintage and retro or summin'. 8/
That just makes me think of afros, platforms and bellbottoms.

I needz moar ideaz. Too sleepy to think right now.

I'm not going to say what made me ponder this topic but I think it would be nice to have a male equivalent of cougar or MILF. =)
I has discovered it. I want to cosplay as him for the next Expo.
(
The Axis Powers
Collapse
)
(
Allied Forces
Collapse
)
(
Other Nations...
Collapse
)
●Results
Italy: 5
Germany: 2
Japan: 5.5
USA: 2
UK: 2
France: 4
Russia: 1
China: 4
Austria: 9
Canada: 4
Cuba: 2
Hungary: 7
Lithuania: 5
Poland: 5
Prussia: 3
I am Austria...
I effing HEART Austria. He is amazing. Because.
Nice blue coat.
Musical talent.
Cravat.
Chocolatey brown hair.
Suitable voice actor who I grew to like.
Megane.
12th
Simon's metal gig. The first time I've heard live music in months. And it was glorious.
Slightly less awesome manry night in due to everyone being knackered, but had a great nommy dinner nonetheless, made by Simon of course.

13th
Stumbled out of bed and rushed off to London to meet La Virginie.
Camden town, birds pooping inches away from us while we ate some lovely savory crepes.
So-so Thai dinner at a restaurant near by before going off to Angel for Scouts in Bondage! Scout Soap! Double Entendres! Warm, awesome, intimate, theatre-in-pub -King's-Head-Theatre! =D
13th-14th
Then back to her room for some much needed girly time. Howl's Moving Castle, two tubs of Waitrose Ice cream and The Cloak. Mrawr. Yes. Howl. Meridian vaaasee. Delicious crab meat. Augh! Y'moanin' cow! J.I.M.P! Eddie Izzard! Nevermind the Buzzcocks! QI! Rediscovering Tarot Cafe and the pretty men in it. XDDDDD

14th-15th
Off to East Croydon to be with Simon and loaf around lots! Shadow Skill and DS games. Great food and LEEROYYY JENKIIIINSSSS!

It has made me very happy, especially since it all happened immediately after one of my deadlines. The best treat ever. =D
Current Location:

Mah room.

Noise:

Marionette - SZS OST <3
Essay done.
Therefore, I shall:
pack for the weekend outings
Work on more pin ups
While listening to Caramelldansen
Go to Metal Workshop gig in Guildford
Be a man at a manly night-in (sleepovers are for non-men)
Then off to London for a girly day out, Scouts in Bondage and sleepover!!! ♥
Ah... much needed escape.


Current Location:

Near Roho.

Noise:

Kuusou Rumba - Sayonara Zetsubou Sensei OST




Thorpe Park Annual Pass for the MFing WIN!!!
...Thorpe Park that is. 8D
Current Mood:

sick
I'm a UK size 6/8. About 32in - 24in.
I'm open to most colours, though
I love black, blue, cream, mint, lilac and classic prints
most.
NO PINK PLEASE!
I also really like
underbust JSK's or high waisted skirts
.
Border prints, music prints, velvet, flocked/damask prints and scalloped edges
also make me happy! I'm not too into OTT sweet prints.
I'm not looking to commission at the moment. I welcome well made replicas or off brand. Please give prices including shipping to the UK.
I realize that not all pictures are stock pics but I really can't find the stocks for some of them ;_;. If you see your picture here and really don't want it up, please let me know and I'll take it down. Or if you have a stock pic of an item please feel free to share it.
Feel free to PM me offers or comment in the post.
EU sellers strongly prefered!
Innocent World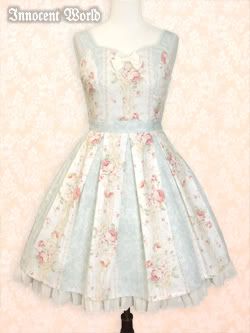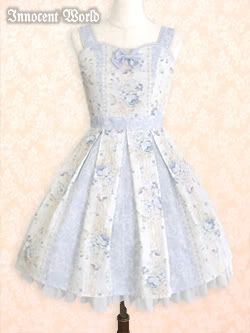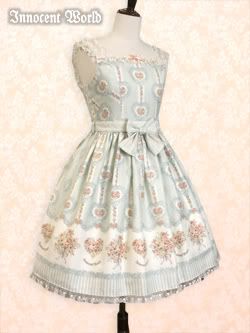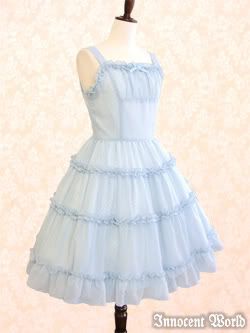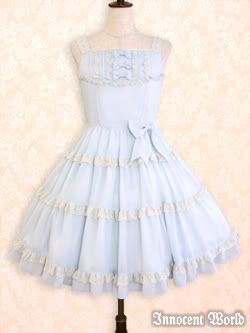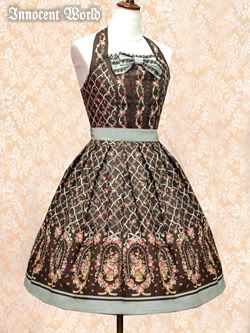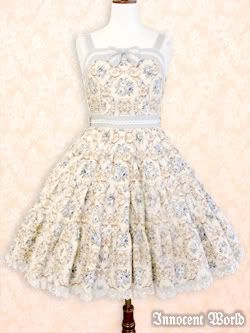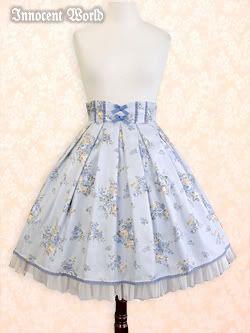 I want them in these colours only. Please help me find them! I strongly prefer the JSK's over the skirts.
I know some of them are still on the website but I wanted to try my luck here to see if there's anyone willing to let theirs go.

BTSSB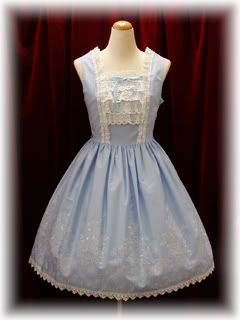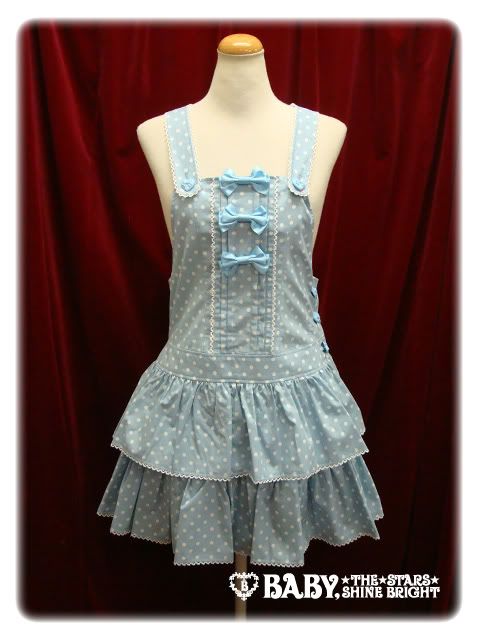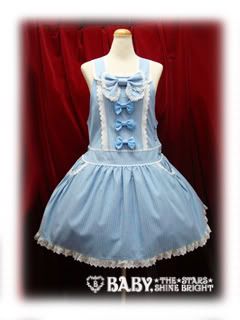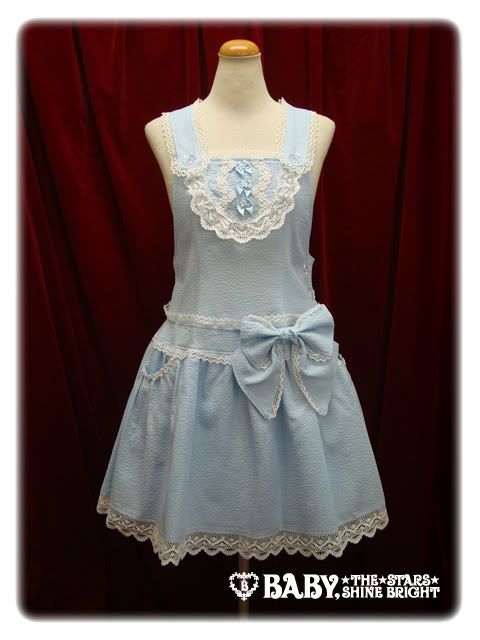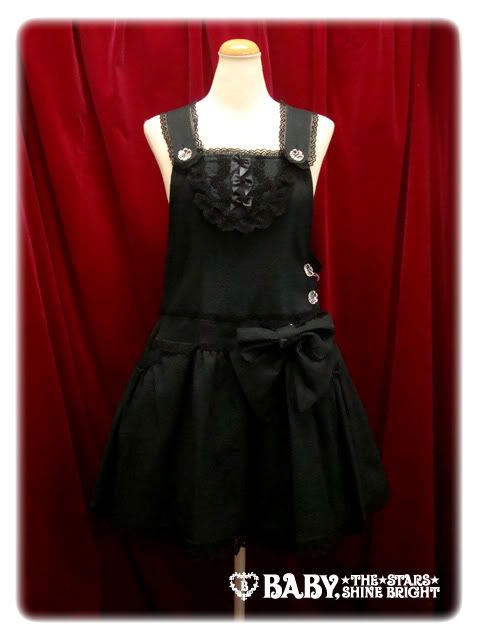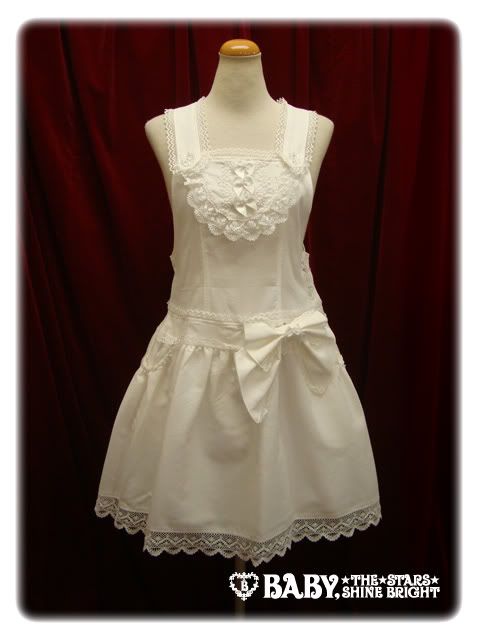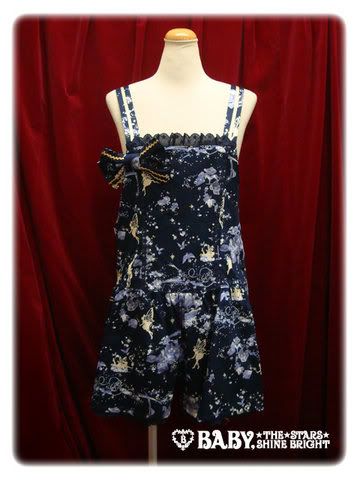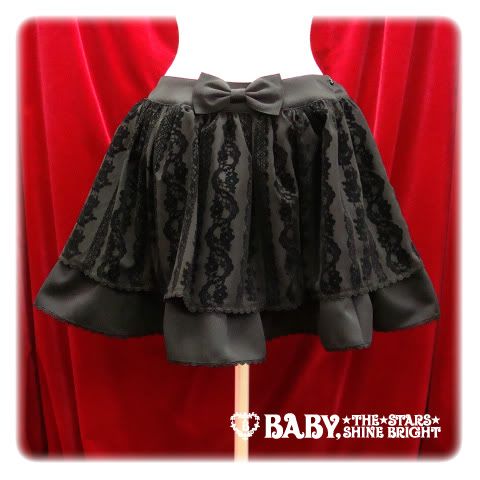 Angelic Pretty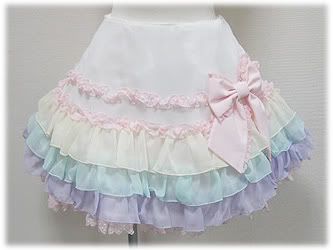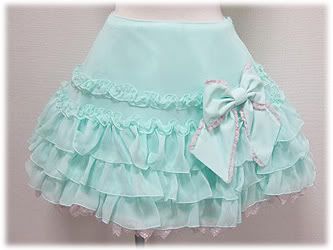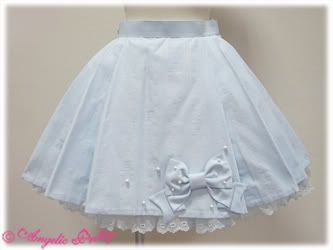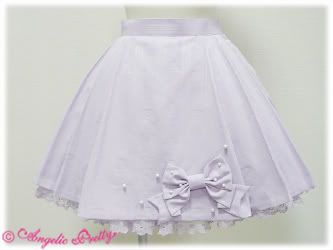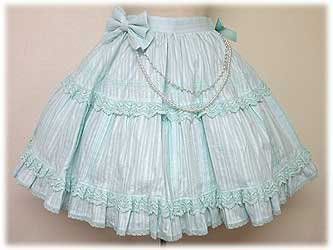 Mint classic/country/sweet items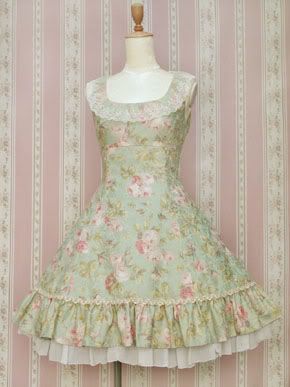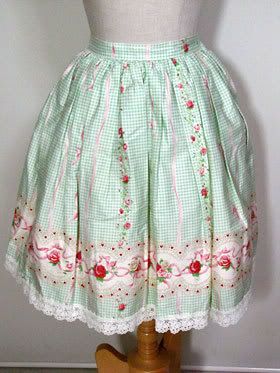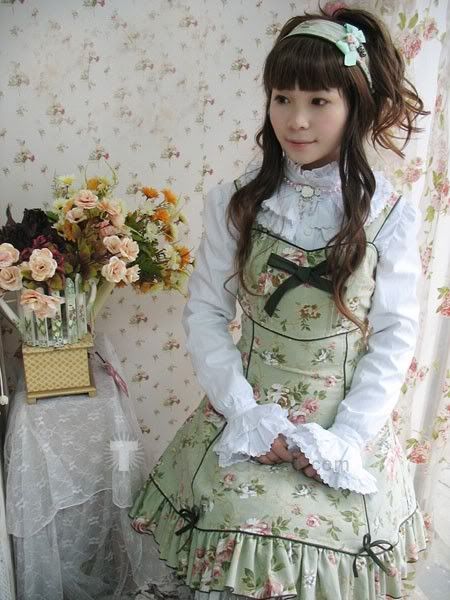 H.Naoto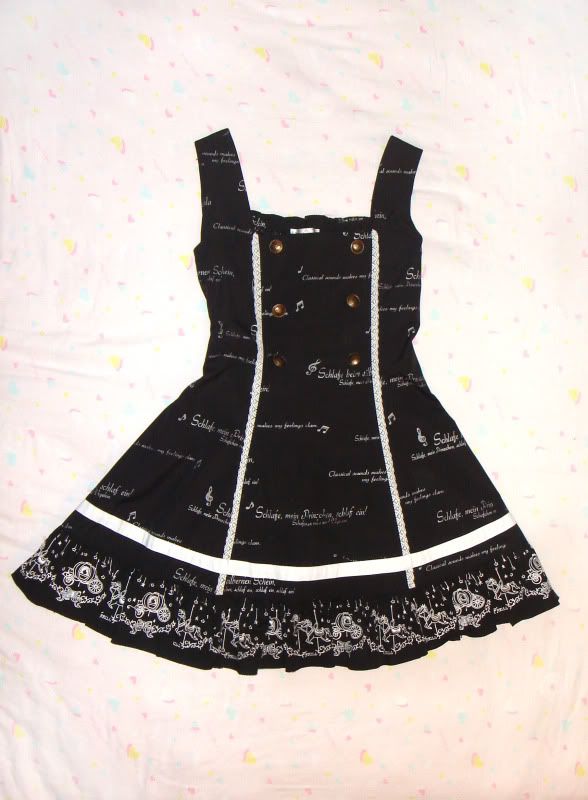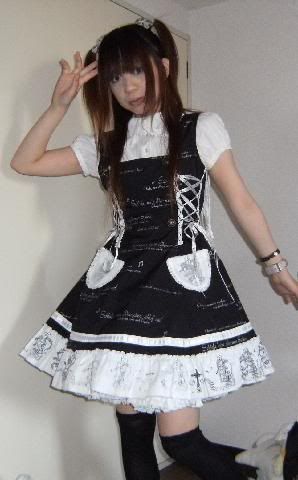 Others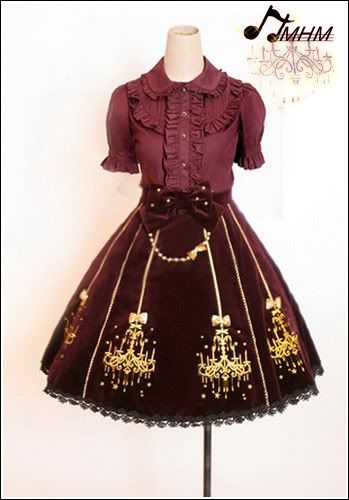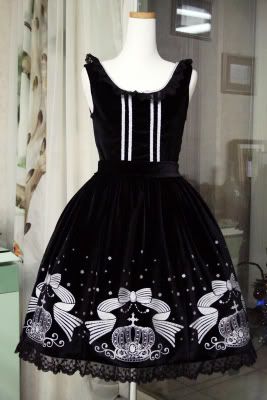 I know it's a picture of the JSK but I'd prefer the skirt for Mew Crown Ribbon.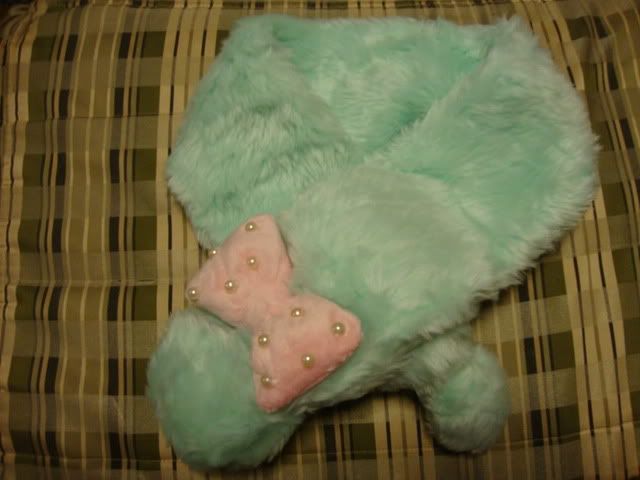 Also looking for:
Fairy Kei Petticoats
Bodyline Soft Cream in Mint
Chocomint Yellow, blu/pnk fluffy star clips
Kodona sets
Punk or Lolita Salopettes/overalls/rompers
HUGE WTB!
Waitrose Clotted cream Ice cream.
yes~ <3
Along with drinkable tap water, pate, mozarella balls, musicals, freedom, snow... and... uh... I'll think of more later.
Current Location:

Panda den.

Current Mood:

confused

Noise:

Restaurant City